High Quality Van Hire You Can Trust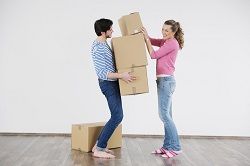 When it comes time to move, whether it be from office to office, house to house or apartment to apartment it's always worth contacting Man and Van London in order to find the van hire that's absolutely right for your move. To speak to us right away about van hire for the big moving day call us right now on 020 8746 4462 so that we can pinpoint your needs and select from our wide range of high quality, reliable vehicles the moving van that will be best suited to your needs. We offer a moving van hire service that you can trust every single time.

Sometimes it's tempting to try to use your own car or maybe the car of a friend when it comes time to make a move. While this might seem like a money saving practice it can actually end up being a lot more hassle and expense than you'd ever imagined. The petrol costs add up and the number of trips you need to make can become ridiculous. If your items get damaged along the way or if your vehicle gets a knock or a scrape from one of your larger items tempers can fray and the move can become less a fresh start and more of a disaster. Hire a removal van from us and avoid these possible outcomes!

When you hire your removal van from us you can be sure that we'll take into account what you have to move, how far you have to go and how long you'll realistically need the removal van for. We always tailor our services precisely to the customer's needs and preferences so if you need a specific type of vehicle at a precise time then we will do everything in our power to make that happen. We are rarely beaten on price and never, ever beaten on our immensely high standard of customer service.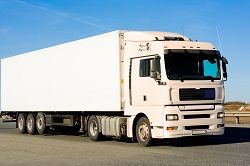 Our professional team will listen to your requirements and ensure that the van you hire from us is the right one for you. We don't make assumptions, believing it's always better to listen to what a client wants. If you have a reliable mode of transport involved in your move then you know the chances of breakages, damage and other pitfalls can be avoided fairly comprehensively. We offer a great commercial van.

Whether you are simply moving a small number of awkward or fragile items or you need to shift the entire contents of a large house we will be able to help you pick the right moving van for your big moving day. The commercial van for you will always be roadworthy, sturdy, reliable and able to convey the items you wish to move in a swift and professional manner.

Our staff are all experts in the field of moving with a tremendous reputation in the local area for getting things right! We always offer a fair price for the van you need to hire and we consistently provide a polite, trustworthy service that you can rely on no matter what type of move you wish to engage in.