Hire A Removal Van That's Second To None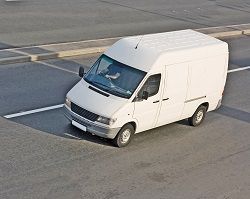 Here at Man and Van London we know that with your big moving day on its way you'll need a removal van that you can really rely on. With such a wide selection of moving companies offering moving vans it can be really tough to decide exactly which removal van you might need. It's an extra hassle you really don't need when you've got so much to plan and sort out for the upcoming moving day. We strongly believe that whatever kind of move you are about to be engaged in you won't get a higher quality moving van at a better price from any of our competitors. You can give us a call on 020 8746 4462 and we can tailor our service to your needs, providing you with the best moving van we can source for you.

There's always a temptation to cut a few corners when the move approaches. Saving a few pounds here and there sounds like a great idea but there are effective ways of doing that and a few that often simply do not work! Using your own car or the car of a friend sounds like a money saver but you can end up making loads of trips and spending a fortune on petrol that you wouldn't otherwise have to had you made the right call and hired a suitable moving van for the job! With the correct commercial van you'll negate the possibility of frayed seats, frayed tempers and hidden costs. Hiring a commercial van from us assures you that you are saving money – because we offer such a good deal on the price of our hire and we never offer one that doesn't suit the task.

If you are looking at an office move and have plenty of willing hands ready to help out when it comes to packing and loading then great! All you need now is a purpose built removal vehicle that you can absolutely rely on when the day comes. Obviously we only provide removal vehicles that are roadworthy, trustworthy and will convey your computers, office equipment, filing cabinets etc. from your old office to your brand new one. Our removal vans won't let you down when you are relocating and best of all they won't cost the earth either.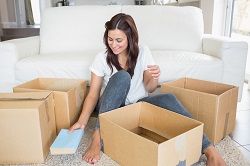 You may have a full house move coming up. All of your earthly possessions set to be transported from your old place to your new home. Luckily you've got plenty of friends and family all set to pitch in and help out with packing up the boxes, bubble-wrapping all of your fragile items and loading and unloading at either end of the job. That's superb news. What makes it the ideal scenario is if you can drive a rental van full of your worldly goods to their destination in removal vans that you know was made for the job and is hired from a company that has a long standing reputation for excellence that can't be questioned.

Of course everyone you deal with at Man and Van London will be a consummate professional with a firm grasp of the intricacies of moving and removal van hire. They are polite, insightful and highly skilled at what they do. In face they are just as reliable as the vans we provide! If you give us a call right now on 020 8746 4462 you can be assured of a response that will please and a service that will ensure that you are provided with the correct mode of conveyance for making that troublesome move! We're always here to pick up the phone and find out exactly what we can do with regards to removal van hire for potential customers so please don't hesitate. Make your move and we'll make your move!