A Small Removals Company You Can Rely On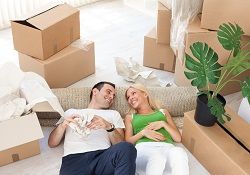 Here at Man and Van London small movers we offer a small removals service that you can trust to do the best job to the highest standard at excellent rates every single time you use us. It's really hard these days to find a firm that specialize in small removals and that you can truly rely on to perform their work in the reliable, honest way in which so many promise. We are among the rare few that offer a small scale moving service that's absolutely true to its word and available to meet your needs immediately. All you need do is call us on 020 8746 4462 and we can work out exactly what our small movers will need to move and begin to get the ball rolling as soon as possible.

One of the key pitfalls of a small move is the temptation to do it yourself or rely on friends to help you out with the moving process. This is all very well but often your vehicle will not be fit for purpose and the average person's moving skills simply don't compare to that of our highly skilled, trained professionals from our small removal company. There are often a lot of valuables and fragile goods involved in a smaller move and the risk of them being damaged or even completely broken increases when there's not a professional involved or the items are being transported in a vehicle that's unreliable and simply not designed to convey delicate items from one address to another.

If you simply need to move a few household items to a new home then keep us in mind. You'll be safe in the knowledge that we can take a move like that in our stride, consult with you on precisely what your needs are and then undertake the job with the greatest of care and due diligence. We always get your items from door to door in a trustworthy fashion and our team is uniformly polite and helpful. We are a small removal company of pros.

If there are a few office items you might need shifting from one location to another we are equally well equipped for the job. Years of experience with small removal services means we have a strong reputation for excellence that grows with every move we undertake however large or small.

It's impossible to overestimate the benefits of employing truly reputable small removal services when it comes time to get your items from A to B without stress or hassle. The fact that we can offer our amazing services at such reasonable prices speaks volumes of our attitude to 100% customer satisfaction. Our clients regularly praise our work and with good reason – whatever you need moving we can do it and do it well and with a smile on our faces.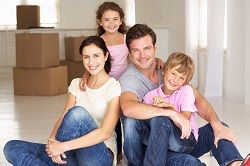 Here at Man and Van London small moving services we're the kind of company that always wants to do the very best job and to the absolute highest standard. That's no different whether it's a large scale move or in this case a small one.

We see our role as conveying your small selection of precious goods from their point of origin to their destination in the most careful yet swift way possible, all the while keeping an eye on the high standards we set for ourselves and that our customers all truly appreciate.

Why not give us a call on 020 8746 4462 about our small moving services. We know how valuable your precious items are to you and we will treat them with the greatest of care, as if they were our own. It would be very tough to find a team with a better attitude to making a small move in this area!